INTRODUCING… THE CORE CREW!
ANNA – The Hulagan
London
HulaFit® Instructor and Performer
You will be a sweaty and smiley mess after a class with Anna!
07545499618 / anna@hulafit.com
For Shows and Hulagan Tricks Classes go to her website: www.annathehulagan.com
Anna is the Director and Co-founder of HulaFit and is also the resident hula hoop performer at Cafe de Paris, Leicester Square
For Hula Hen parties, please contact Anna directly
JULIE – The Hoop Club
South and South East London
HulaFit® Instructor at The Hoop Club
07843 563 436 / jules1985@hotmail.co.uk
When Julie first picked up a hoop she found it so much fun she couldn't put it down for 6 hours! Now six years on and a certified HulaFit® instructor she is teaching classes in South & South East London. Classes are suited for all abilities and incorporate both Hulafit and tricks. Julie is also a performer and is perfect for Hen Parties!
More information can be found on Facebook and Twitter: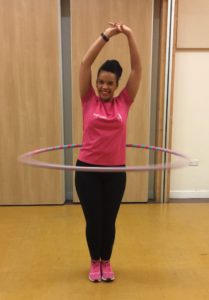 SHAKIRA – HulaFit with Shakira
East and North London
HulaFit® Instructor and Level 3 Personal Trainer at 'Hulafit with Shakira'
Making exercise fun and health and fitness goals achievable!
Web: www.hulafitwithshakira.co.uk
Email: shakira@hulafitwithshakira.co.uk
Telephone: 07491 880224
Shakira has been working within the health and fitness industry for over four years from teaching children's fitness sessions to adult's tailored 1:1 personal training sessions. Additional services offered are children's after school and parties/ events.
Social Media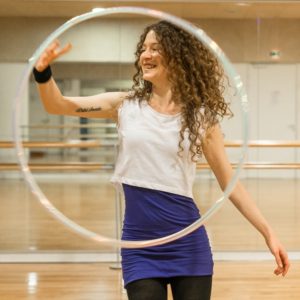 LOREN – Hoopera
Paris, France
HulaFit® Instructor at Hoopera
Website: www.hoopera.com
Loren is the lady you go to if you want to learn how to hoop in Paris. She is an experienced performer, teacher and fitness instructor – for classes, events and performance information in Paris, France go to her website!
BETHANY – Boo Hoops
Havering and Essex
HulaFit® Instructor at BooHoops
Email: info@boohoops.com
Telephone: 07805 087515
Website: http://www.boohoops.com
Having first picked up a hula hoop at a festival, Beth hasn't put one down since! What followed was two years of intense practice which culminated in getting qualified as a HulaFit instructor so she could share her love for hoops with everyone else.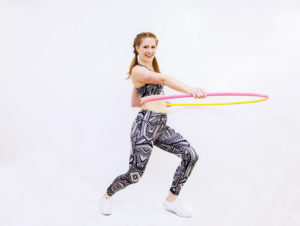 CARLA – CaHula
London
HulaFit® Instructor at CaHula
Website: www.cahula.co.uk
Email: cahula@hotmail.com
Telephone: 07983 336873
Carla is a Hula Hoop performer, teacher and Guinness World Record Holder based in London, UK. CaHula teaches Fitness and Hula Hoop skills in North London.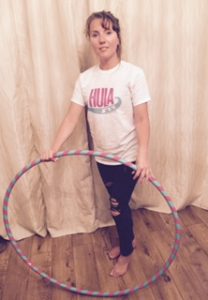 PAULA – HulaFit Manchester
Manchester
HulaFit® Instructor
To Book, please click here
Email: paula@hulafitmanchester.org.uk
Telephone: 07817596504
Paula has just bought HulaFit to Manchester! Please contact her directly for information on classes, and book in asap, spaces are limited!