You could be part of a fast growing community of certified trainers in the UK teaching the exciting HulaFit® program!
By becoming a certified HulaFit® Instructor, you will be providing an alternative, fun new way to get fit and healthy for fitness enthusiasts and fitness-phobes alike! HulaFit® is exclusive to the UK, so you could become one of the world leaders in this highly effective and infectious fitness revolution!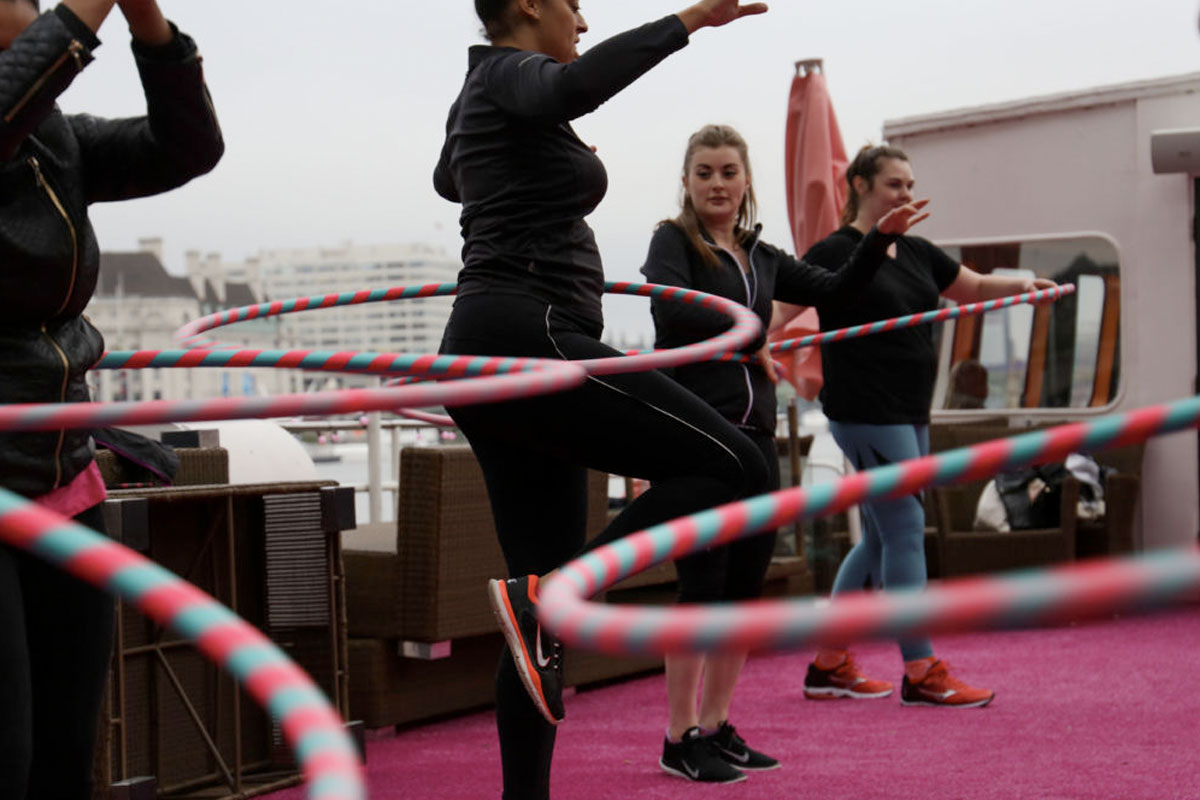 Get Certified
Apply to attend the HulaFit® Instructor Training course – Now available Online!
Our Online Course runs over 3 x Morning sessions, you must be available for ALL the below dates/times:

Day 1 : Saturday 12th September 10am – 2pm
Day 2 : Saurday 26th September 10am – 1pm
Day 3 : Saturday 10th October 10am – 1pm

Application deadline : Friday 4th September
Obtain hands-on teaching experience in class design, HulaFit® Lesson Plan suggestions, a HulaFit® Hoop & the HulaFit® Training booklet
Teach an industry recognised class! Our course is endorsed by EMD UK, the national governing body for Group Exercise and Dance Fitness. Scroll down to find out if you are eligible for funding towards your HulaFit training, or if you would like to achieve a Level 2 fitness qualification at the same.
Once certified you'll have the opportunity to pursue a career as a HulaFit® instructor, become a Core Crew member and also take follow-up hoop training classes with HulaFit® to expand your hooping skill set, giving you more fun hoop moves to teach in your classes!
You will learn:
The history, theory and benefits of HulaFit®
2 x HulaFit® Masterclasses
HulaFit Teaching model – how to deliver a safe and effective HulaFit class
HulaFit Techniques
Practical Advise on launching and promoting classes
Guide to running successful classes
HulaFit Core Crew Membership and how to access our resources/support
Benefits of a Core Crew HulaFit® Membership:
Access to our Core Crew Instructor Hub packed with essential resources; includes video bank of HulaFit® techniques, class playlists & downloadable lesson plans
Instructor listing on HulaFit.com with personal profile, class listings and contact details
Access to an exclusive Facebook Core Crew support group & 1:1 support from a HulaFit mentor
Annual Core Crew HulaFit® CPD day; to expand your Hoop skillset & connect with the growing UK HulaFit community
HulaFit® Core Crew T-shirt
HulaFit License & customisable marketing materials to print
30% discount on our HulaFit® Hoops
*Core Crew membership is charged at £15.00 per month or £160.00 annually (save £20.00!), there are no tie-ins and you can cancel any time by emailing hulafituk@gmail.com You must give at least 1 week's notice before payment is due to cancel without charge. Refunds cannot be given once payment has been made.
Cost: £250.00
*payment by installment can be arranged on request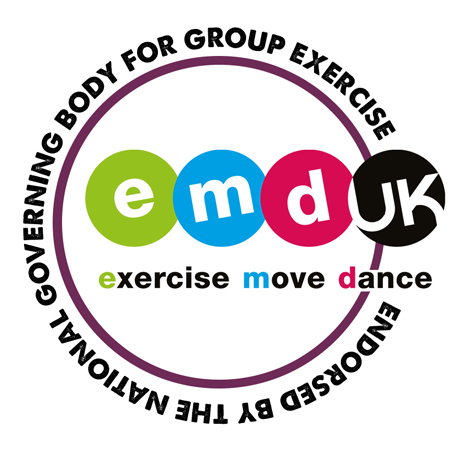 Our affiliation with EMD UK – What this means for you
Are you longing to train with us, but other financial commitments are delaying you from booking on?
Then look no further, The EMD UK Academy Open Bursary Scheme can help… It's available to anyone wanting to take an exercise, movement and dance qualification, including our HulaFit Instructor Training Course.
Duo Qualifications
We've also teamed up with EMD UK to give individuals one easy package and streamlined route to becoming the ultimate fitness instructor.
Combining HulaFit with either the Exercise to Music or Dance Fitness Qualification, these packages are a one stop shop for aspiring NEW instructors – and thanks to the EMD UK Bursary, are also fantastic value for money!
The HulaFit/EMD UK Duo course consists of:
HulaFit Instructor Training (one day)
Your choice of entry level qualification either Level 2 Exercise to Music or Level 2 Dance Fitness (6 weeks approx of e-learning followed by 4 practical days at the course venue).
A year's teacher and instructor membership at EMD UK (including insurance!) once you qualify to give your new career the best possible start.
To book a combo package or find out more
CLICK HERE
Pre-Requisites for applying for the HulaFit® Instructor Training Course:
Level 2 or higher fitness qualification if you are a fitness professional
Can demonstrate an industry recognized dance qualification ie Zumba or relevant Hula Hoop Teacher training qualification
AND/OR
Can demonstrate experience of Hula Hooping equivalent to 5 or more HulaFit classes or similar attendance to another Hula Hoop course/class
If you have an extensive background and knowledge of hula hooping then we'd be keen to hear from you if you are interested in attending the HulaFit® Instructor Training Course.