Carla is the head of Hoopy operations at HulaFit. She is a trained fitness instructor, Hula Hoop performer, teacher and Guinness World Record Holder based in London, UK.
Having picked up the Hoop over 10 years ago, Carla has long been enjoying the amazing benefits of Hula Hoop fitness. She trained with HulaFit in 2017, gave up her full time occupation and hasnt looked back since, eventually becoming the CEO in 2019.
Carla shares the hoop love wherever shes goes and teaches the bulk of our online HulaFit classes at the moment. You can expect to get sweaty, silly and seriously Hoopy to a mix of bangers from the 80's, 90's and 00's. She also teaches Hula Hoop Tricks & skills classes in North London.
For Hula Hen parties, please contact Carla directly.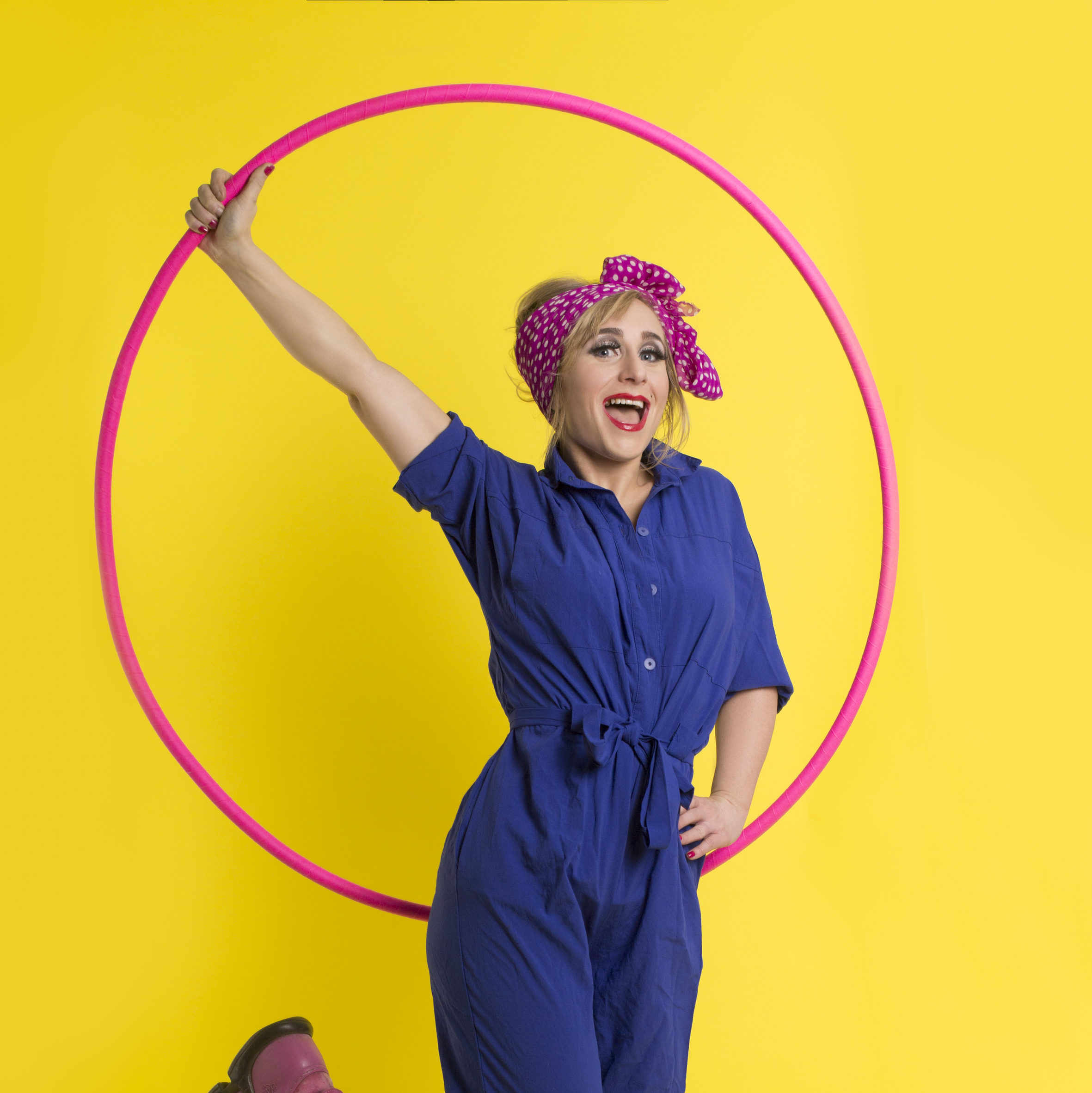 ANNA

HulaFit® Instructor and Performer
London
07545 499 618
anna@hulafit.com
Personal Website: www.annathehulagan.com
Anna is the original founder of HulaFit and is also the resident hula hoop performer at Cafe de Paris, Leicester Square.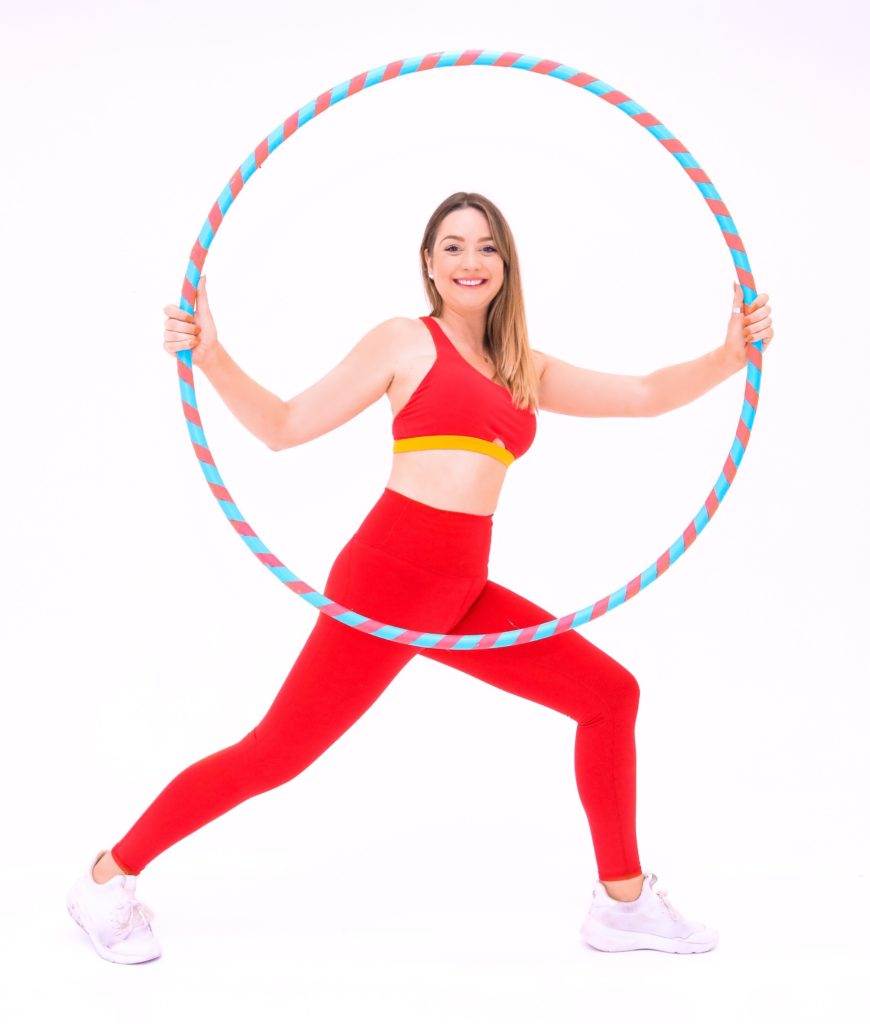 STEPHANIE
HulaFit® Instructor

South West London
Hey! I'm Steph, I'm based in South West London and I've been a HulaFit Instructor since 2018. I originally went to a Hulafit class to try something a bit different for my fitness (As i'm terrified of the gym) and got completely hooked! Who thought exercise could be so much fun?! I hope to see you at one of my classes, you can also catch me on my socials below, be sure to say hi as I love getting to know people and see if I can help you achieve your own goals through HulaFit.
Social Media
Instagram : https://www.instagram.com/hulahoopologyuk/
Facebook: www.facebook.com/hulahoopologyuk
DAISY

HulaFit® Instructor
South and South East London

Daisy has been hooping since 2017 and discovered the joys of the plastic circle through attending her first Hulafit class. It was the first time she had been to an exercise class and smiled from start to finish. From there she was hooked on the hoop workout buzz, attending every week for two years until the time came to become an instructor herself.
She has been a Hulafit instructor since May 2019. During non-lockdown times she brings the hoopy fitness joy to south London with classes in Vauxhall and Nunhead, Peckham in South East London. She is currently teaching our weekly 'Sunday Funday' sessions on Zoom at 11am for your weekly weekend fitness fix.
Daisy was once described as a 'big ball of positive energy' and that's what you should expect from a class with her. Think banging tunes from the 80's, 90's and noughties as well as high-energy fun with lots of laughs. If you aren't as pink in the cheeks as she is after a workout, you need to push yourself a little harder!
Social media
Instagram: https://www.instagram.com/daisyhulafit/
My name's Rosalyne, I'm a community practitioner. I moved to Manchester 2 years ago to begin working in family and community arts. Originally from Birmingham, I spent a year touring with traditional circus companies across the UK as a Hula-Hoop and Aerial Hoop Performer
I'm now facing my next challenge, starting up as the first Hulafit Instructor in Manchester! With 5 years experience in Hula Hooping this feels like the perfect next step in the work I do with different community groups. I love working with people and find I get my energy from helping others better themselves and engage in creativity.
Social media
Instagram: https://www.instagram.com/hulafitros
Facebook: https://www.facebook.com/HulafitRos/
Based in Bracknell, Berkshire, Dani absolutely fell in love with Hula Hooping 2 years ago teaching herself at home. She is thrilled to be instructing & teaching HulaFit in her own home town!
Social media
Instagram: https://www.instagram.com/hulafitwithdani
BISI
HulaFit® Instructor
East London
07979261647
SIAN
HulaFit® Instructor
Birmingham
07714420668
Hey!
Like lots of us, I played with a Hula Hoop growing up and I fell back in love with hooping as a 'grown up' attending Carla's Tricks Classes in 2016.
I love hooping and exercise is a big part of my life, so I decided to combine my passions and trained as a Hula Fit Instructor bringing Hula Fit to the Babs of Brum and The Black Country!
Weekly Classes are in Edgbaston and Wolverhampton, but I offer 1:1 / group sessions in other Midland locations and online. Classes cater for all abilities and fitness levels– no childhood experience necessary!
I am a Mental Health Nurse so recognise the importance of exercise for Physical and Mental Wellbeing – Holistic Hooping! I incorporate some philosophies of Mindfulness into classes and have a few Tricks up my sleeve…
Hoop to see you soon!
Sian J
Social media:
Instagram https://www.instagram.com/behoopy/